Pastoral Matters/Food Bank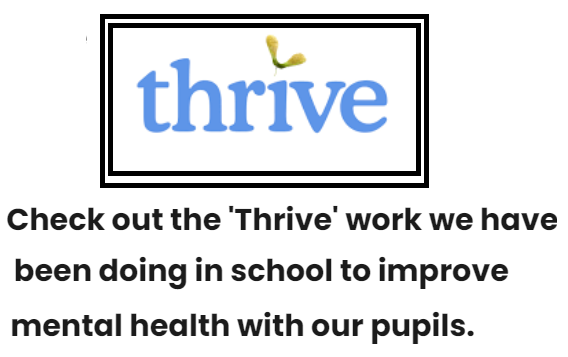 summer information
Birmingham Children's Partnership - Emergency and ongoing help for Birmingham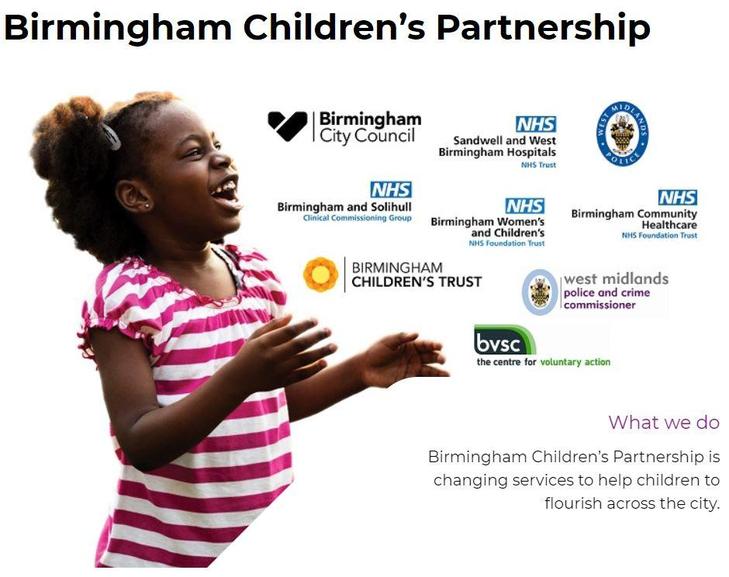 As Lockdown 3 begins, we are aware that families will be facing another difficult period in a myriad of ways. The Birmingham Children's Partnership wants to ensure that any family in Birmingham which needs help is aware of how to find it quickly and easily. The attached is a list of information on where to get help including:
Emergency Food Assistance
Mental Health Support
Financial Assistance
Domestic Abuse
Early Help
Food and Clothing Bank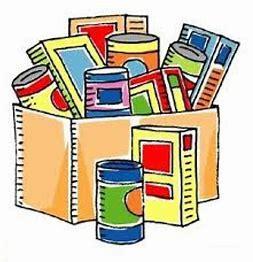 Our new Food and Clothing Bank will be up and running from October 2021. We are pleased to offer this to support our Hawthorn Primary families.
Please speak in confidence to Mrs Abraham, Mrs Cook or Mrs Zentani, if you require support from the food and clothing bank.
Well Being and Parenting support
From Birmingham with love, this flyer has lots of help and information on where you can access support.
Covid 19 has meant big changes in our lives. The Pastoral team are here to support you and your family. If you would like to talk to one of the team either call school during school hours or send an email to the school email address.
Mrs Zentani
Support for mental health and emotional well being during Covid 19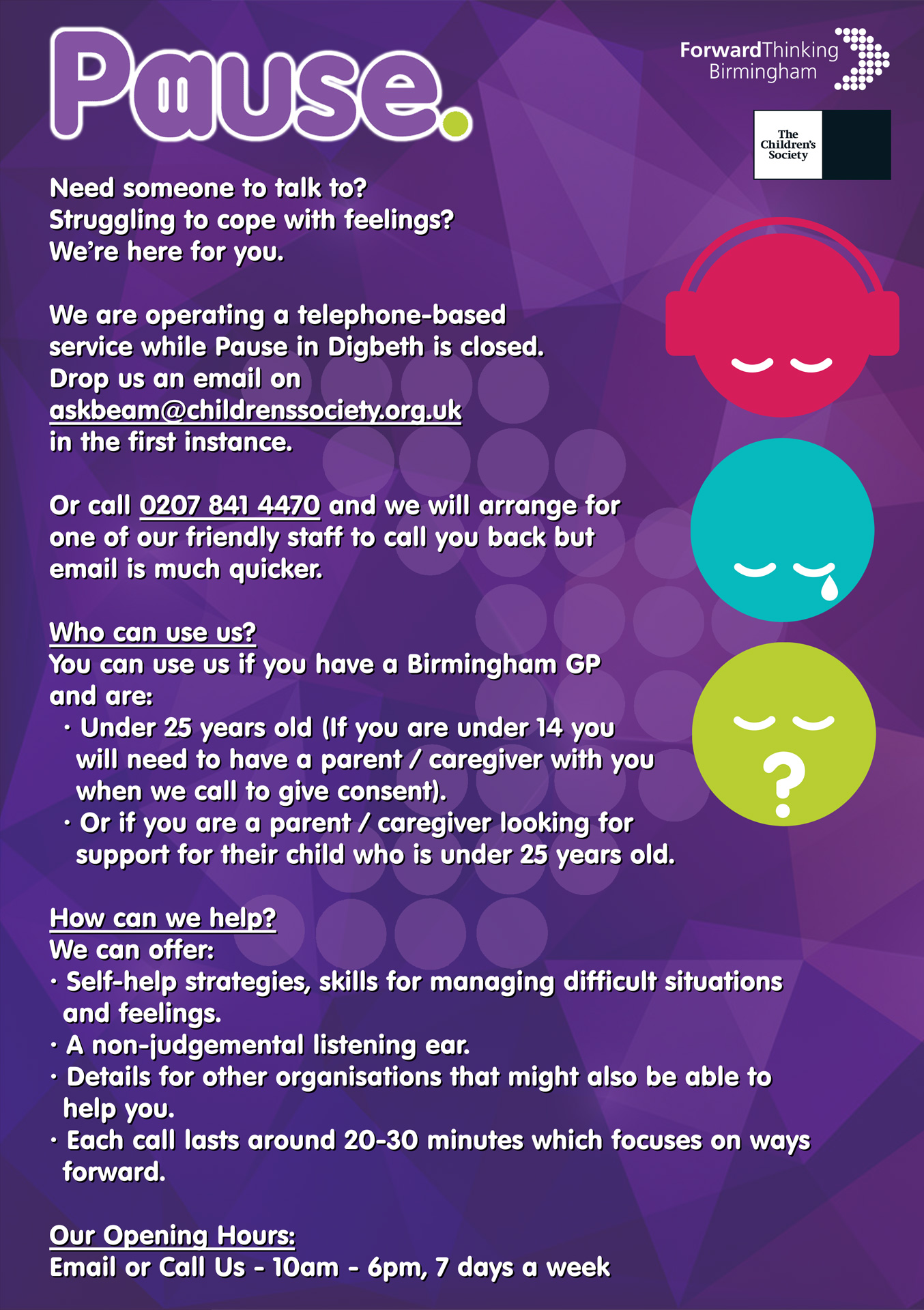 Hawthorn Pastoral Team
We are here to support you and your family. If you feel you would like someone to talk to in confidence please pop in and see us, our door is always open.
On this page you will find some useful contacts, however if you would like advice on where to turn for support no matter how big or small... please come and ask us and we can sign post you to the relevant agency.
Birmingham safeguarding
Worried about a child?
If you think someone is in immediate danger
Worried about a child?
The Children's Advice and Support Service (CASS) provides a single point of contact for professionals and members of the public who want to seek support or raise concerns about a child.
We want to keep all children and young people in Birmingham safe from harm. If you are concerned about a child please contact us. We will listen, assess your concerns, and can take action if a child is at risk.
If you're not sure whether a child is at risk you can discuss the circumstances with us or with someone else who works with children, such as a teacher, health visitor or the NSPCC. All professionals who work with children have a responsibility to safeguard them and will know how to help.
Contact details
Opening hours:
Monday to Thursday: 8:45am to 5:15pm
Friday: 8:45am to 4:15pm
Telephone: 0121 303 1888
Emergency out-of-hours:
Telephone: 0121 675 4806
Childrens centre.
Listed below are our local children's centres. If you visit their websites they will provide you with a list of activities for both you and your children
Lakeside Children's Centre
Lakes Road
Wyrley Birch, Erdington
Birmingham
B23 7UH
Tel: 0121 386 6150
The Old Circle Nursery
750 Kingstanding Road
Kingstanding
Birmingham
B44 9SS
Perry Common Library
College Road
Perry Common
Birmingham
B44 0HH
Story Wood Children's Centre
Hastings Road
Perry Common
Birmingham
B23 5AJ (use B23 5AD for SATNAV)
Tel: 0121 675 2183
Sundridge Children's Centre
801 Queslett Road
Great Barr
Birmingham
B43 7DS
Domestic Abuse Counselling Service
Our Domestic Abuse Counselling Service is based in Kingstanding (North Birmingham) and provides a range of counselling services and support to victims and survivors of domestic abuse.
Domestic abuse is a pattern of controlling and aggressive behaviours from one adult towards another within the context of an intimate relationship.
It can show itself as physical, psychological or emotional abuse. The violence and abuse can be actual or threatened and can happen once every so often or on a regular basis. It can happen to anyone, and in all kinds of relationships – heterosexual, lesbian, gay, bisexual and transgender (LGBT).
The Counselling service is for both men and women over the age of 16 years who have experienced or have been affected by domestic abuse at any point in their lives.
The service provided is confidential, free of charge and offered during term time only.
At the present moment, we are able to serve postcodes B23, B24, B35 and B44
We will be happy to accept a referral from an agency or directly from the domestic abuse victim. Please contact us at
Tel. 07753224835 or email: counselling@new-heights.org.uk.
All information and calls will be treated confidentially.
We operate from Monday to Thursday, during term time only.
Mrs Zentani can make a referral on your behalf. If you would like to speak to us about this in confidence please pop in and see us.
Calling the Helpline
The 24hr freephone National Domestic Violence Helpline (run in partnership between Women's Aid and Refuge) is available on 0808 2000 247 24 hours a day, 7 days a week.
It is answered by fully trained female helpline support workers and volunteers who will answer your call in confidence. All calls to the helpline are free from mobiles and landlines
Reach out recovery
About Reach Out Recovery
Reach Out Recovery is a free and confidential drug and alcohol service for adults and affected others in Birmingham.
We offer treatment and recovery services to support anyone experiencing difficulties with drugs and/or alcohol in a range of local community settings across Birmingham.
Our recovery teams are based across the city and include doctors, recovery coordinators, nurses, recovery champions, peer mentors and volunteers.
We provide:
Confidential advice and information about drugs and alcohol

Tailored package of care
Healthcare clinics
Residential detoxification and stabilisation
Summer Hill (Residential Rehabilitation programme)
Housing support
Detox In A Box
Aftercare and family support
Can't make your appointment?
It's really important that you let us know. Ideally please call us on 0121 227 5890. You can also email to let us know on Birmingham.info@cgl.org.uk.
Mrs Zentani can make a referral to reach out recovery on your behalf... please ask us for more details
Birmingham mental health services
Contact us
For service users and carers (PALS)
For further information or advice on any mental health issue contact our PALS customer care service between 8am - 8pm, Monday to Friday, on:
Tel: 0800 953 0045
Text: 07985 883 509
Fax: 0121 678 4456
Email: customerrelations@bsmhft.nhs.uk
Who do I call out of hours?
Emergencies are not confined to the 9 to 5 working day, so it is important to know where to go to make a referral or raise a query out of hours.

Any queries or referrals out of hours should call the trust switchboard on 0121 301 0000. Calls to this number are answered by our out-of-hours reception staff who will put calls through to a middle-tier doctor on call, who can deal with any issues outside working hours.
NSPCC
If you're worried about a child, or you work with children and need advice or information, call our helpline on 0808 800 5000 – we're here 24 hours a day, 7 days a week.