Our Rights Respecting Mascot
Hawthorn Primary School's Therapy Dog Bailey introduces his namesake Bailey our Rights Respecting Mascot...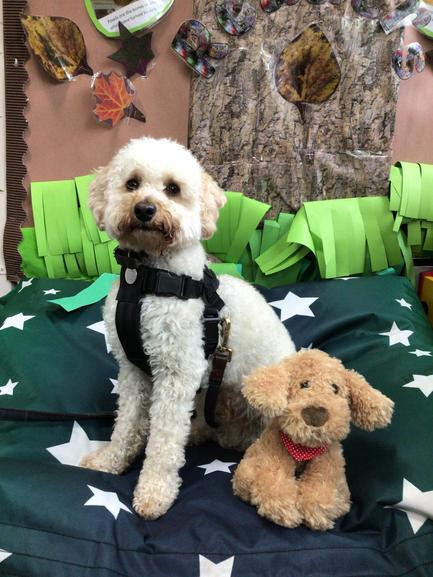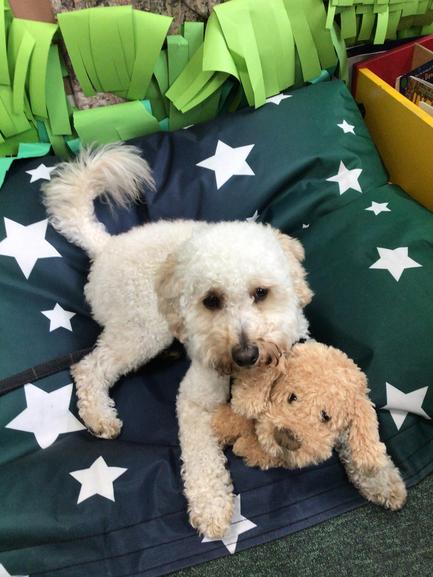 Bailey's Rights Respecting Journey
Discover your rights with Bailey the Rights Respecting Dog.
Hawthorn Primary School currently holds the Rights Respecting Silver Award. The Rights Respecting Schools Award is an initiative run by UNICEF,UK which encourages schools to place the UN Convention on the Rights of the Child at the heart of its ethos and curriculum.
Bailey is Hawthorn Primary's very special therapy dog and we believe that his diary will give us a wonderful opportunity to encourage children to share this ethos with their most important educators – their parents and carers.
Please choose an article from those shown on the inside cover of this book and include a photograph and caption to convey how Bailey and your child use these rights outside school. Some examples are shown below for your information.
Article 28 (right to education)
Bailey shared (Child A's) reading book with him/her.
A photograph of Bailey and your child would then be added to the same page. Perhaps they could be reading together or Bailey could be helping your child with their home learning. Please encourage your child to write the caption and do not use more than two pages.
Article 14 (freedom of thought, belief and religion)
Bailey and (Child B) enjoyed celebrating __________together.
A photograph of Bailey and your child celebrating a religious event or sharing a cultural belief would be lovely.
Article 24 (health and health services)
This photograph may show Bailey enjoying a healthy meal with your family and a caption explaining this.
ONE CHILD EVERY WEEK WILL BE CHOSEN TO TAKE BAILEY THE RIGHTS RESPECTING DOG HOME. PLEASE CHECK YOUR CHILD'S CLASS PAGE ON THE SCHOOL WEBSITE TO SEE THE DAY HE IS DUE TO BE RETURNED.PLEASE ENSURE BAILEY IS BACK IN SCHOOL BY THIS DAY AS STAFF AND YOUR CHILD WILL BE EAGER TO SHARE THE BOOK WITH THE CLASS AND ANOTHER CHILD WILL NEED TO TAKE THEIR TURN.
Thank you so much for your support in Bailey's Rights Respecting Journey to achieve the Gold Award for Hawthorn
Bailey Our Rights Respecting Mascot

Bailey's Rights Respecting Journey with the teachers and children of Hawthorn Primary School...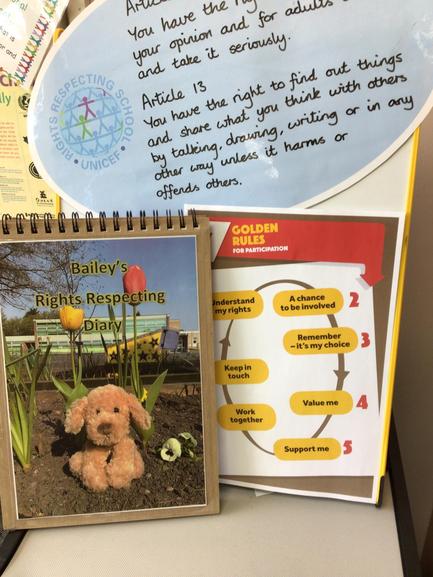 Every week Bailey shares a new article in school.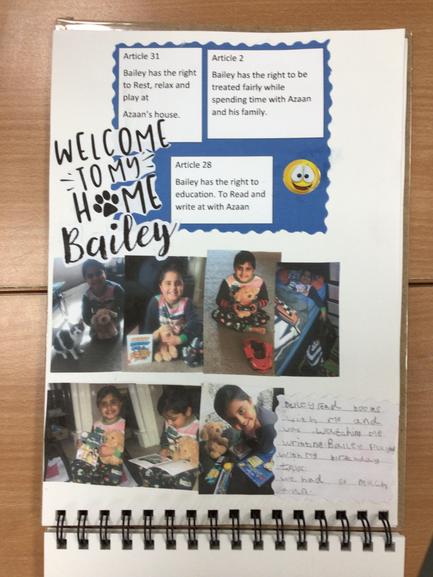 Azaan in Y1 shared his birthday celebrations with Bailey.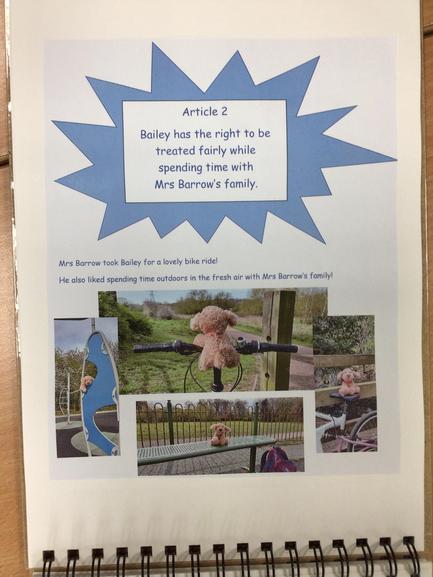 Mrs Barrow treated Bailey fairly and took him cycling!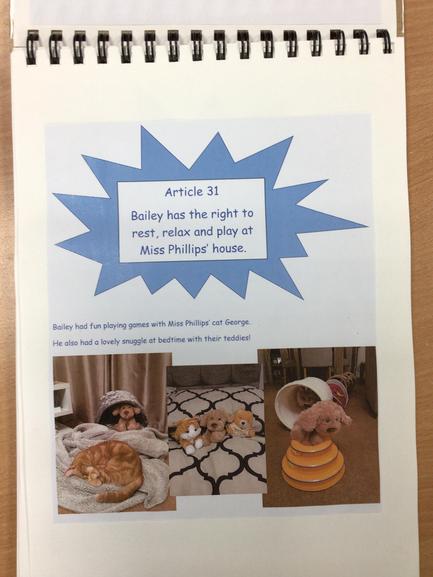 Miss Phillips knew Bailey had the right to 'relax and play' with George!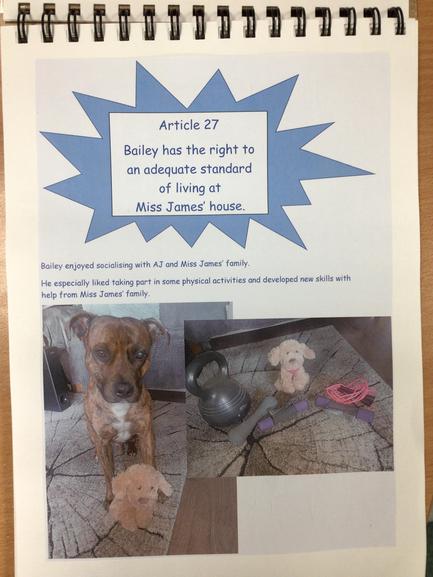 Miss James chose to share Article 27 with Bailey!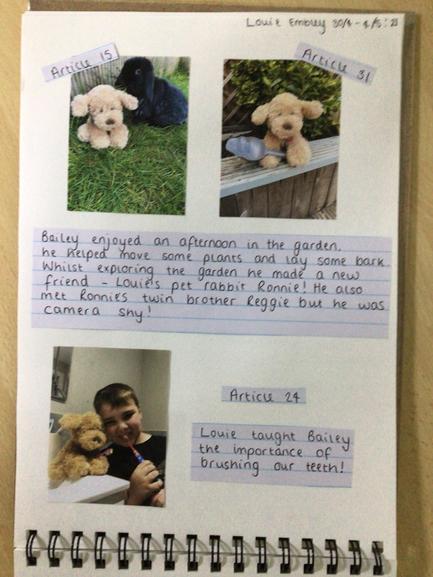 Louie shared articles 15, 31 and 24 with Bailey.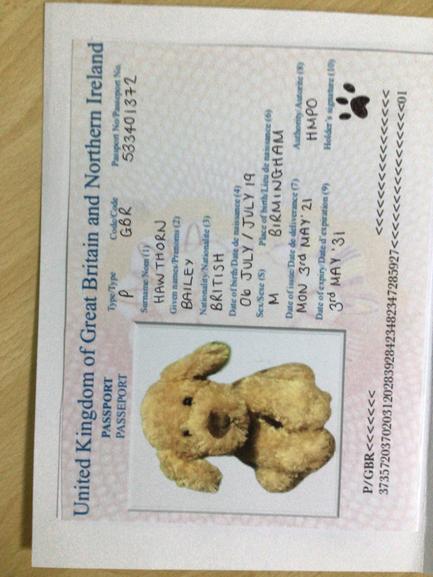 He even made Bailey his own passport!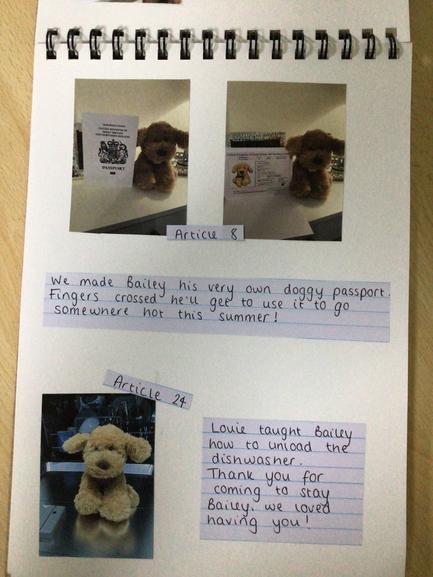 We hope Bailey gets to use his passport too,Louie!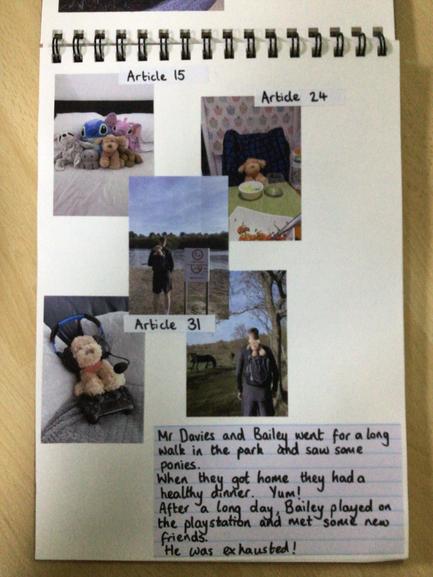 Mr Davies knew Bailey deserved to share his music and enjoy walks outdoors!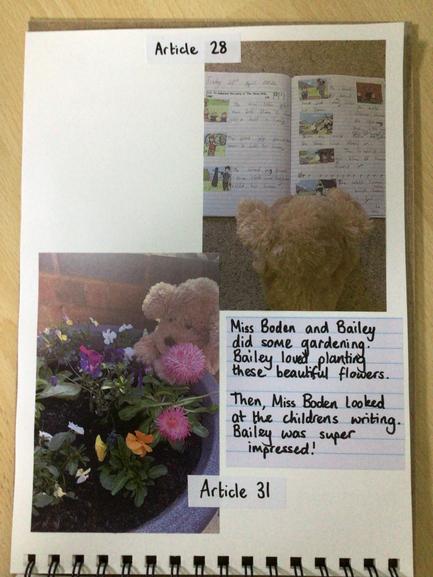 Miss Boden chose to share Articles 28 and 31 with Bailey. You look busy Bailey!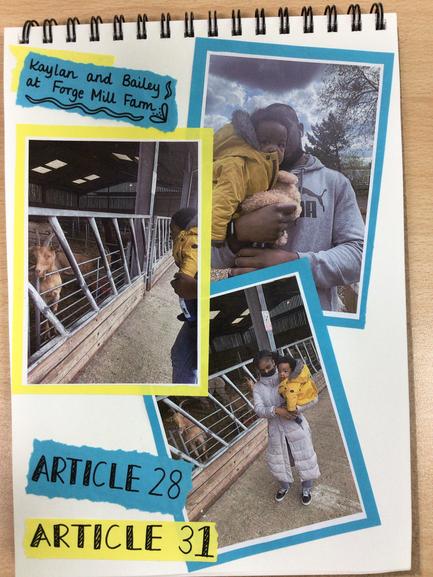 Miss Rowaiye chose the same articles and took Bailey to the farm this time.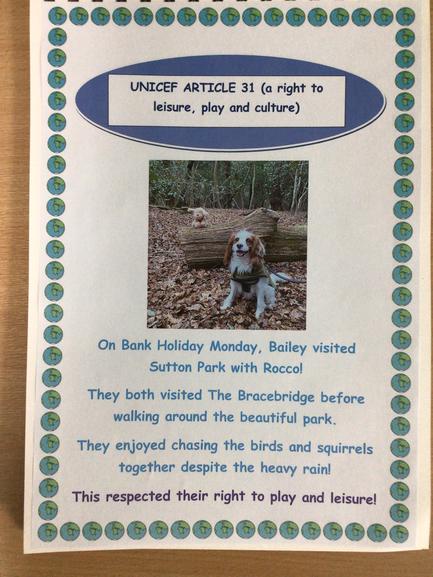 Mr Bannister took Bailey for some outdoor leisure time with Rocco!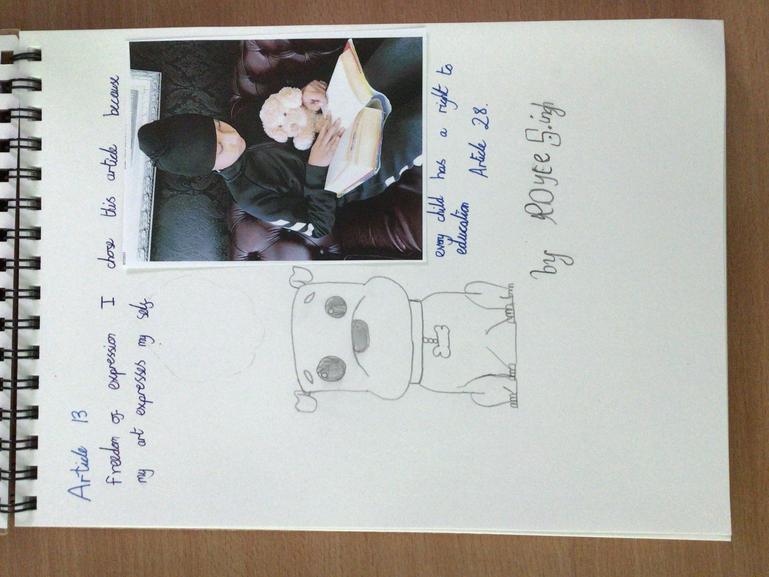 Royce in Y5 chose to share Articles 13 and 28 with Bailey. Super art work Royce!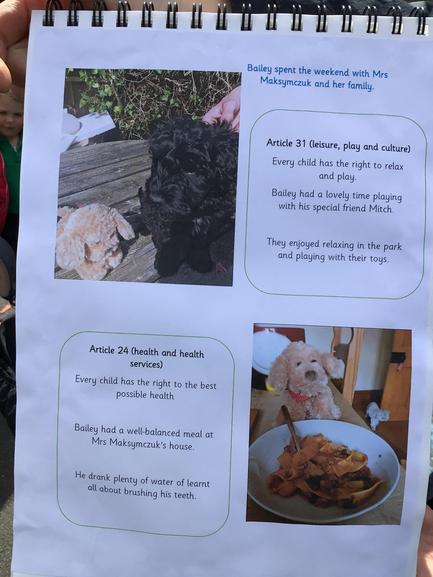 Article 31: Mrs Maksymczuk knew it was Bailey's right to play outdoors!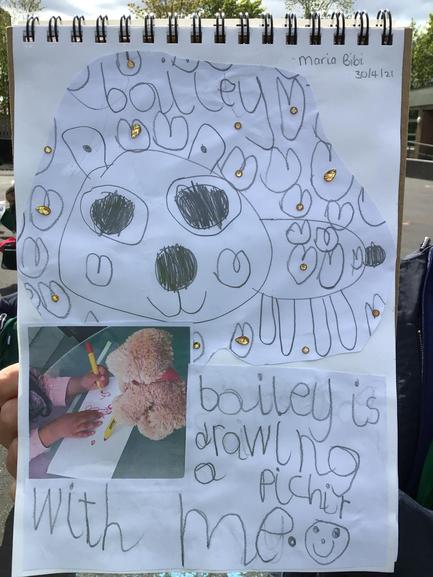 Maria in Reception chose to help Bailey to draw a picture.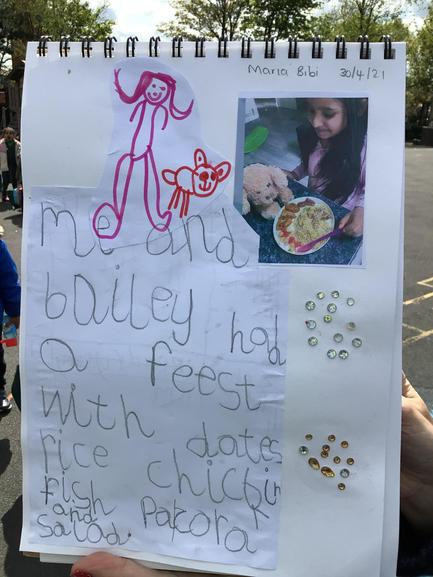 Maria also made sure Bailey ate healthily just like Mrs Maksymczuk!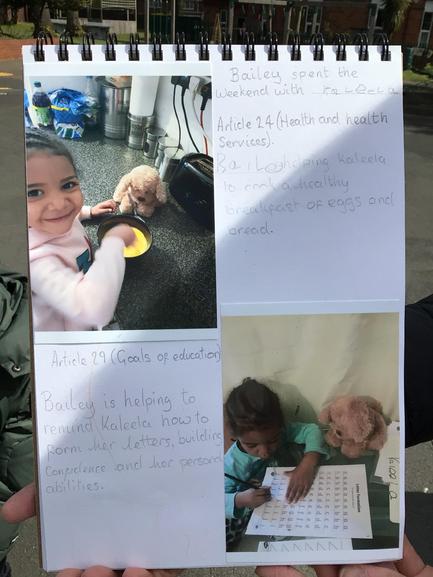 Bailey enjoyed sharing Articles 24 and 29 WITH Kaleela from Nursery.