Classifying Living Things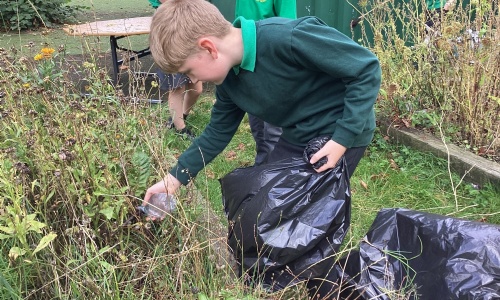 Year Six spent some of their time gardening in their science lesson. The children cleared the vegetable planters ready to grow some new plants, but alongside this, they gathered plants and leaves for their classification lesson. The children have been learning about classification keys, so they arranged their plants and flowers onto card to 'classify' them in any way they deemed fit - this gave us a great idea of children's pre-knowledge which we could build on.
Children then continued their science learning - looking at classifying plants according to flowering and non-flowering, decidious, coniferous and evergreen! This lesson was fantastic for recapping our knowledge from KS1 and building on what we already knew!