19-10-23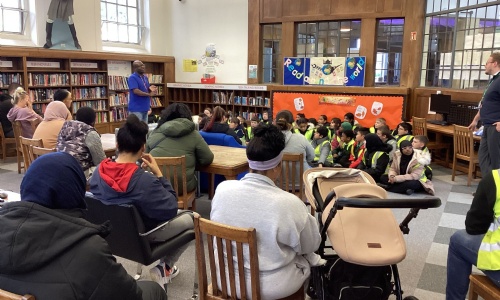 Library Visit Workshop. 19-10-23
Firstly, thank you to all the parents that attended our workshop on Thursday. We had a great time visiting our local library, Perry Common Library, learning all the different ways in which it supports the community and young people.
Children learnt how the library provides access to information and resources, supporting literacy and education, promotes lifelong learning and serves as a community gathering space.
We had the opportunity to make library cards and explore all the different books which are available to us.