Tamworth Castle Visit - Saxons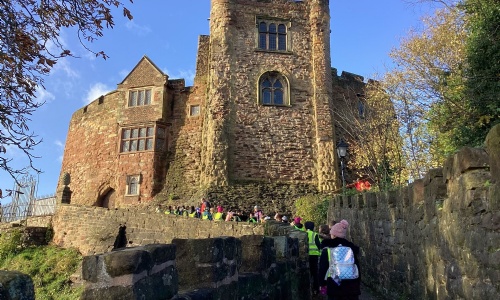 Outstanding behaviour from our Year 4 class today, while visiting Tamworth Castle!
In the morning, we looked at Saxon Archaeology. Children learnt about archaeological practices and how these practices can be used to gather information. They investigated the types of items that the Saxons left behind and how we can use these to gain an understanding of the lives of Saxon communities and their culture. In small groups the children had the chance to try out their skills as a trainee archaeologist by retrieving and cataloguing a sample of finds.
In the afternoon, we learnt what it was like to be a Saxon Soldier. Through comparing and contrasting the difference between a high-status Saxon soldier and a low status Saxon soldier, children learnt about the tribal nature of Saxon society and social hierarchy. They explored the difference between battle wear and weaponry of trained soldiers compared to that of a lower status soldier and practised defensive battle tactics such as the implementation of a shieldwall.