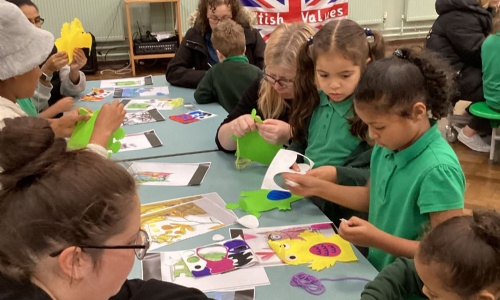 Year One Parent Workshop fun!
Published 08/11/23, by Dawn Philllips
Year One thoroughly enjoyed their Creative Parent Workshop session. Parents came in to school to share our book of the week 'The Colour Monster'. We then created our own colour monster monster puppets with our special people. It was lovely to be able to talk about our feelings whilst being creative and sharing stories with our favourite people.
Read More